Conveniently Learn a Bunch of English with
The RealLife English Podcast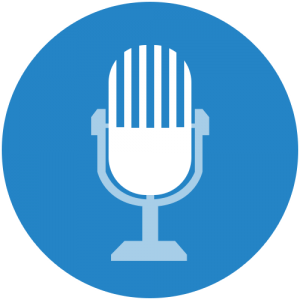 Start your daily listening habit with the RealLife Guys!
With more than 100 episodes, start accelerating your English fluency with these casual, but very informative conversations between native English teachers and speakers.
Tons of great new vocabulary (slang, idioms, phrasal verbs)

Filled with great tips for improving

Real life conversation topics
# 133- Ethan Travels to Asia and Plays with Kittens
#132- Boost Your Confidence (with Emma from mmm English)
#131- The Artificial Intelligence Revolution
#130- Revolutionize Your Pronunciation (with Rachel's English)
#129 - RealLife Christmas Special
#128 - How to Do Anything Better
#127 - How to Be More Outgoing in English
#126 – Facebook & American Politics
#125 – Love, Sickness, and Halloween
#124 – Cooking with the RealLife Guys
#123 – Build a Business with Startup English
#122 – Business English with a Twist
#121 – Enlighten Your English with Meditation
#120 – English in Japan with Drew Badger
#119 – 16 Ways to Say Beautiful in English
#118 – How the best teachers motivate students (Fluency MC)
#117 – What the best English learners do differently
#116 – 5 Reasons Why 90% Of All English Learners fail
#115 – A New World of Education
#114 – Are you ready for global English?
#113 – Business jargon and expressions
#112 – All star tips from a model English learner
#111 – It's a bird, it's a plane, it's… English Fluency!
#110 – Become a More Natural English Speaker
#109 – Practice Your Speaking, AND Make Friends Around the World
#107 – How to Pass the IELTS Speaking Exam
#106 – Finding Your Passion Through English
#105 – Fluency Tips for a Self Taught English Learner
#104 – Rap Your Way to English Fluency (with Fluency MC)
#103 – Homosexuality, Fashion, and Women's Clothes
#102 – Popular TV Catchphrases
#101 – Can drinking Alcohol Be GOOD For Your English?
#100 – The Fascinating Story of RealLife English
#99 – LOL: Make People Laugh in English
#98 – Think your English is Good? Try Australian English
#97 – Sports Idioms for Your Life
#96 – Kickass Habits and British Accents
#95 – The Power of Knowing WHY You're Learning
#94 – American Sports Metaphors
#93 – Wordplay with Names and The Big Bang Theory
#92 – How to Learn English Without Classes
#91 – How to Think Like a Fluent English Speaker
#90 – Maximize your Fluency with Power Idioms
#89- Max's Journey of Determination
#88 – West African English, Football, and Azonto Dancing 
#87- Fluency Interview and the Schwa Sound
#86- New York English & The Qu'ran
#84- How to Revolutionize Your English with Podcasts
#83- The Power of Body Language
#82 – Public Speaking and Presentations
#79 – How to Be Tough in English
#78 – How to get a haircut in English
#76 – How to Not Offend People in English
#75 – Bodily Functions & Sounds
#73 – How to Be Successful at Anything: Start with Why
#72 – Extreme Emotions: From Sad to Happy
#71 – Proverbs and Disney Characters Gone Wild
#69 – Transportation, Travel, and Phrasal Verbs
#68 – Truth, Dishonesty, and the Ice-Bucket Challenge
#67 – Accidents, Knifes, and Nails
#66 – Hospitals, Sickness, and Getting Pissed
#65 – Working Out with Phrasal Verbs and the Beatles
#64 – How to Express Anger: Pet Peeves, Road Rage, and Rednecks
#63- How to Make English a Part of Your Life 
#62 – Bad Words Out on the Town
#60 – Music to Your Ears (How to Learn English with Music)
#59 – World Cup, Football Fever, and Brazil
#58 – Marriage Advice, Travel Accommodation, and the expression "just saying"
#57 – Hero Cats, Digital Learning, World Cup in Brazil 
#56 – Mother's Day Special (Yo Mama Jokes!) 
#53 – Easter and Spring Break Special
#52 – Learning English with TV Shows
#51 – The Power of Slang Expressions
#50 – Things Not to Do When Speaking English
#45 – NEW YEAR SPECIAL – Talking about New Year's Resolutions
#44- SPECIAL CHRISTMAS Episode (with Special Guest, Brazilian Gringo)
#43- Expressions Involving COURAGE
#42- Expressions Involving HARD WORK (Chad & Justin)
#41 – Expressions Involving FIRE (Chad & Ethan)
#40 – Trevor's Last Podcast—5 WAYS TO SAY GOODBYE
#39 – How English Can Make You a WORLD CITIZEN
#38 – Expressions related to HALLOWEEN
#37 — Expressions related to DATING, Plus the difference between dating and seeing each other and 1 minute videos
#36 — Expressions related to THE HOUSE, Plus how to correctly respond to the question WHAT'S UP?
#35 — Expressions related to TRAVEL, Plus learning English with Tripppin
#33—Expressions related to PEOPLE'S CHARACTERISTICS, Plus Chuck Norris facts and tips for learning with online games
#32—Expressions related to START THE RLE PARTY, Plus a great windows app for English learners and a Steve Jobs quote
#31—Expressions related to PEOPLE'S NAMES, plus the difference between "that" and "which" and 7 ways to conquer your fear of speaking English and communicate with courage.
#30—Expressions with FOOD, plus how to use "either or" / "neither nor".
#29—Expressions related to NUMBERS, plus confusions on using the word "come" when you would think "go" would be appropriate, e.g. "I'll come with you."
#28—Expressions related to WEAPONS, plus why do I see "yet" used as "but"? and an awesome NPR extension for learning real life English.
#27—Expressions related to CLOTHES, plus the difference between "fast" "quick" and "rapid"?
#26—Expressions related to ANGER, plus an awesome way to learn English and help the world
#25—Expressions related to CHAD'S FIRED, plus how to use the word GET, and using prepositions of movement and location
#24—Expressions related to JURASSIC 5 SONGS, plus the best resource for learning IN,ON, AT
#23—Expressions related to ANNOYANCE, plus the difference between "a few" and "a little" and the how to get the most out of this podcast.
#22—Expressions involving ELEMENTS, plus the difference between "may" and "might" and one of the best resources for getting cheap stuff in the USA.
#21—Expressions related to RESISTANCE, plus the difference between "bring" and "take" and a fun way to learn grammar online.
#20—Expressions involving RELATIONSHIPS, plus the difference between "advise" and "advice" and the best way to learn new vocabulary.
#19—Expressions with MOVEMENT, plus the difference between, road, avenue, street etc, and much more
#18—Expressions with KEEP, plus the difference between "fault" and "mistake," and a tip on how to learn all the irregular verbs.
#17—Expressions related to WEATHER, plus the difference between "Aww yeah!!" and "Oh yeah!!" and more.
#16—Expressions related to KARMA, plus the difference between been and gone.
#15—Expressions related to LUCK, plus the difference between pain, sore, ache and hurt.
#14—Expressions related to DISTRESS, plus the difference between "would" and "will."
#13—Expressions related to HAPPINESS, plus an amazing resource for learning real life English.
#12—Expressions with LIFE, plus what "shawty" means and a fun website to improve your English pronunciation with music.
#11—Expressions with SLEEP, plus tips on how to help pronunciation and how to meet people, practice English and travel around world with COUCHSURFING.
#10—Expressions with TIME, plus the difference between "into" and "onto," how to use "ain't" and how to find an English exchange partner from anywhere in the world.
#9–Expressions with WATER, plus how to use "any" and "some," an awesome tip for learning with music, new vocabulary and some jokes!
#8–Expressions with HANG, plus we explained "wake up" and " get up" cool tips and new vocabulary.
#7—Expressions with BODY PARTS, plus the difference between "shall" and "will," cool tips and new vocabulary.
#6—Expressions related to PARTYING, plus the difference between "other" and "another," an effective new way to improve vocabulary, and a common cultural joke.
#5— Expressions using WORK, plus the difference between "only" and "just" and the best slang dictionary.
#4—Expressions using ANIMALS, plus the difference between "wish" and "hope," and a little insight to life at the Real Life English House.
#3—Expressions using the word EAT
#2—Expressions using the word BREAK